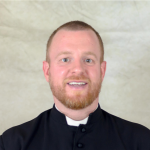 We are all wounded by sin and many of us have suffered in myriads of ways throughout our lives because of our own sins and the sins of others. These occasions have often left us deeply wounded in ways we do not even realize. Many of my brother priests and I are beginning to realize these effects in our lives and through the lives of those to whom we minister and how we all have been deeply affected and continue to be affected by these wounds in our lives.
Two wonderful and rapidly growing ministries in the Church that focus on these aspects of our faith life with great fruits are the John Paul II Healing Center and Heart of the Father Ministries. Dr. Bob Schuchts, a Catholic psychologist, is the founder and head of the John Paul II Healing Center in Tallahassee, FL, and author of Be Healed: A Guide to Encountering the Powerful Love of Jesus in Your Life, along with a number of other titles focused on healing and transformation.
Neal Lozano and his wife Janet started Heart of the Father Ministries which now incorporates their son Matt Lozano. He has authored Unbound: A Practical Guide to Deliverance, Resisting the Devil: A Catholic Perspective on Deliverance, and Abba's Heart: Finding our way back to the Father's delight.
In both of these ministries Dr. Schuchts and Neal Lozano recognize how the devil influences us in our lives and in a particular way encamps in what they both call strongholds connected to our woundedness. If we continue to struggle at times with either vices or their associated smaller daughter sins, in both of Dr. Schuchts and Neal's experience these struggles are often connected to larger wounds we have suffered from in our lives. These are our week points that the devil and his minions like to work on to keep us from experiencing true Freedom in Christ. We can uproot the devil from these strongholds if we are able to go in and address these wounded areas in our life and really allow God and His grace in, in order to heal these wounds.
An analogy that I can use from my own experience was my hip replacement surgery that I had. I had a bone on bone arthritic hip because of a congenital shallow left hip socket. I was able to manage the pain and symptoms with Aleve and occasional cortisone shots, but the symptoms and pain would not completely disappear and always return. What was necessary for proper healing and freedom from the pain and symptoms was surgery. Surgery if we look at it for what it is at its base level is the intentional inflicting of an additional wound to go in and heal the deeper injury or pathology. In my case they had to go in and remove the arthritic bone and reconstruct the joint so that it could then heal properly. Sure there was pain in the immediate aftermath, but the pain afterward was much different and more tolerable. The surgical pain quickly passed and I was able to enjoy the new pain free hip. This is an analogy and as all analogies go it has its limitations. The point is that this process for most if not all will have its additional pains especially as old wounds are addressed and possibly reopened, but so they can properly heal and bring about a new freedom in Christ.
The prayer for interior healing and its process that I described in my homily last Sunday is a method that aids in what Dr. Schuchts and Neal Lozano speak about in their books. I highly recommend that people read both of these books as an accompaniment to the prayer process for deeper understanding of what is trying to be accomplished. I have not only read these books, but have been on retreat with Dr. Schuchts at the JPII Healing Center and participated in Neal Lozano's Unbound Conference for Priests and Clergy. My recommendation then comes from personal experience and deep appreciation for what they can help to accomplish.
The prayer for healing that I described in my homily is outlined in the document you can download below. I've also included a recording of my homily, in case you missed it.
Please know of my continued prayers for everyone that in whatever way Jesus chooses he may bring about our healing and happiness that only he can offer. God bless.
Fr. Coleman, pastor
---