Totus Tuus is coming back this year from July 30-Aug 3! We are looking forward to another year with a fantastic team leading the program. We would appreciate any parishioners who would like to volunteer to donate meals to the four who have dedicated their summer to teaching youth around the Diocese.
This dynamic summer program is open to children and youth grades K-12. On Sunday July 15 and 22 Sara will be available after Mass for registration and a sign up sheet will be available for anyone who wishes to help with meals. For any questions please contact Sara Freeman at sylvadre@gmail.com or (828)506- 7074. Thank you!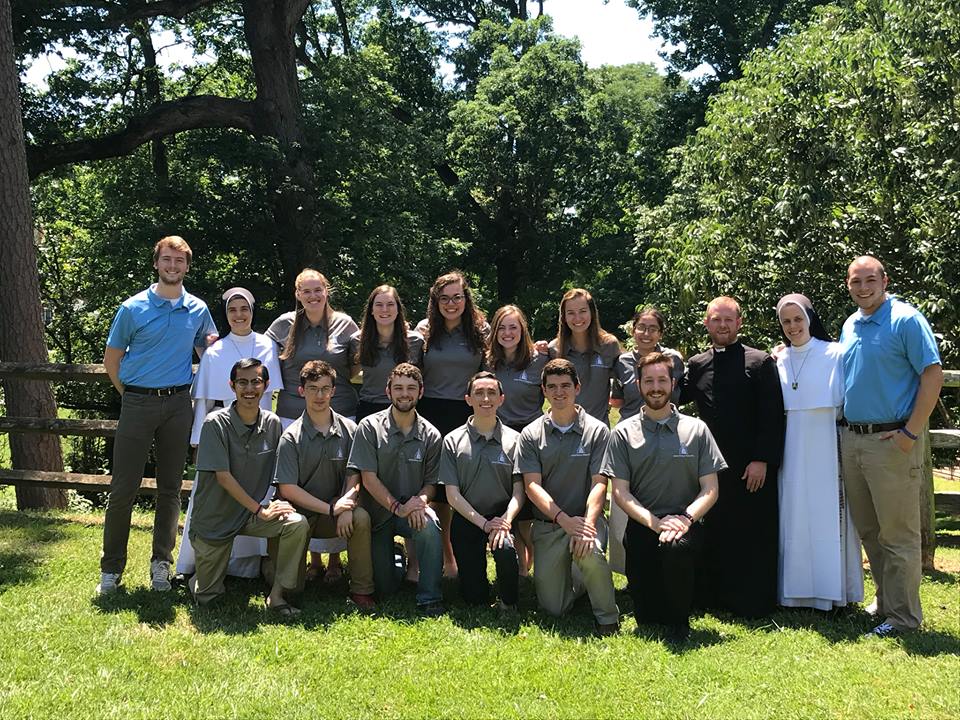 What is Totus Tuus?
Totus Tuus is a summer catechetical program that calls upon college aged students from across the United States to share the Gospel and promote the Catholic faith through evangelization, catechesis, Christian witness, and Eucharistic worship. This week-long parish summer catechetical program assists parents and parishes in the evangelizing and catechizing of their youth by supplementing the work they are already implementing. The methodology, structure, content, and enthusiasm of Totus Tuus is concerned not only with teaching the faith, but also igniting the hearts of the team members and young people.
Our college students are hired for their energy, enthusiasm, love for the faith, commitment to spiritual growth, ability to work with a team, and desire to work with youth.
Parish catechists are grouped into teams of four, each consisting of two men and two women, and are invited to a different parish every week for seven weeks, where they conduct a week-long "parish mission," teaching and inspiring the parish's youth.